Online Tech Support for
Small and Midsize Business
Protecting your IT Infrastructure with Infomac
Security Services keep your workloads & users safe
Cyber-attacks are becoming more frequent and more sophisticated, creating a real worry and a lot of upkeep for IT leaders.
An ideal way to deal with cyber threats is to be proactive, but it is an arms race that many overstretched IT teams don't have time to manage.
Infomac have developed fully managed security services to help keep customers ahead of threats and releasing time for them to focus on IT projects that will help move the business forward.
Infomac provides support to safeguard against sophisticated and persistent cyber threats.
By integrating experienced staff, the latest detection technologies, and global industry intelligence, Ours Security Management service monitors infrastructure and endpoints for threats – and provides the early notification and remediation to respond swiftly and effectively.
Perimeter Security
Firewall / IPS, anti- malware protection, data loss prevention, threat defense and management
Network Security
Scanning, Vulnerability Monitoring, VPN
Server Security
OS Patches/Updates, Malware Protection, File integrity Monitoring, Encrypted Back up
Multiple security layers to protect against online, external and internal threats
Tailored Services
We know every business has unique applications and device requirements. We will work with you to understand your business requirements.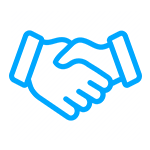 Your technology partners
Infomac offers an extensive range of IT services and solutions that will support your business objectives. Our solutions will help you bringing down your costs, improving efficiency and bringing new clients.
Customer – First
We will offer customised solutions that suit your business needs. This includes areas such as service management, service levels, and the amount of on-site and off-site support.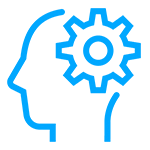 Expertise
Infomac has years of experience in managing the entire IT and communication environment. We work with a wide range of organizations to offer our clients the best strategic support.