Online Tech support for small and
Mid-size Business
Remote IT Support and Managed Services
Take Your Small Business Tech Support to the Next Level
Infomac IT Solutions's remote IT support services offer Level 1 and Level 2 technical support for companies to guarantee seamless and uninterrupted business operations. Driven by a team of experts with specialized skills in networking, operating systems, and security, we commit ourselves to high quality IT support services round-the-clock.
We complement your existing services with remote support for IT requirements over multiple communication channels such as voice, emails, and live chat messages. Whether it is tight deadlines, complex deployments, or increased end-user demands, our IT specialists have risen to the occasion to keep your end-users satisfied.
Take Your Small Business Tech Support to the Next Level
Server Monitoring
Boot Up Issues
Event Log Monitoring
Virus Removal
Adware/Spyware/Malware Removal
Slow System Issues
Performance Tuning Issues
Online Connectivity Issues
System Formatting Issues
New Software installation and setup
Server Installation and configuration
Desktop & Laptop 
Group Policy configuration and server migration
Printers and peripherals
Microsoft Windows/Exchange Server, AD Domain Environment, SBS
Microsoft DHS/DHCP Server and Configuration
Microsoft Windows Server
Microsoft Small Business Server
Microsoft Exchange Server


Help Desk Services
Break Fix Support
Proactive Management
Consulting
Server Support
Server
Deployment
Using this approach, your team can collaborate and work together from anywhere along with gaining secured access to the devices.
The application and SOP is deployed consistently across the network to ensure that everyone has a common user –experienc
The apps can be used simply just by selecting the app from the app store.
We offer an extensive range of market-leading competitive range of IT products and solutions that will improve your IT system and business performance.
Tailored Services
We know every business has unique applications and device requirements. We will work with you to understand your business requirements.
Enterprise-grade tool-sets
We use Microsoft System Centre Configuration Manager, along with the 1E Nomad for a localized SOP and app distribution.
Customer – First
We will offer customised solutions that suit your business needs. This includes areas such as service management, service levels, and the amount of on-site and off-site support.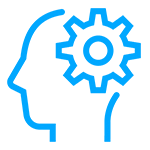 Expertise
Infomac has years of experience in managing the entire IT and communication environment. We work with a wide range of organizations to offer our clients the best strategic support.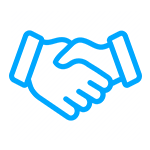 Your technology partners
Infomac offers an extensive range of IT services and solutions that will support your business objectives. Our solutions will help you bringing down your costs, improving efficiency and bringing new clients.
Certifications & Accreditation
We are Sophos and Microsoft certified and this ensures that we are in pace with the current technical requirements and roles.
National Coverage
We offer our services to small, medium and large organisations across Maharashtra & Gujarat. Our market understanding and experience working with a wide range of companies help us in serving all your IT needs.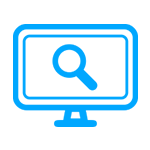 Proactive monitoring
We will keep track and report you everything about your security compliance and application.