Technology solutions to Help Businesses and enterprises flourish
Established in 2007 by Mr Yagnesh Shah and Mrs Sonal Shah [Dinky], Infomac IT Solutions Pvt Ltd is one of the Most Trusted Indian companies in IT product distribution and services. The company started with the aim to provide cost-effective products and solutions in all areas of IT.

With more than one decade of excellence and much more, Infomac IT Solutions is the most trusted IT Hardware distribution company that creates opportunities for enterprise advancement for its channel partners through aggressive market development and continuous improvement through agility.
Information
Infomac IT Solutions Private Ltd is one of the largest Information and Communication Technology Distributor in Maharashtra and Gujarat.

Headquarter in Mumbai, Infomac has 12 Sales offices and 7 Stocking locations in two states catering to over 5000 customers
Differentiators
INFOMAC believes in long term relationships and is known for its trust and integrity in the market. We enjoys working very closely with its vendors and strives to be the first port of call for any challenge / new opportunity that its vendors / customer come across.
Offering
INFOMAC works with the best of breed vendors to deliver innovative solutions for its customers. We are always looking to add products and solutions that will add value to our customers and help them grow their business.
Best of breed products & solutions
Seasoned Team with a wealth of experience
Cutting Edge Technology coupled with rigorous process control
Industry Best financial capability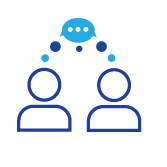 Transparency and Communication
Participation & Empowerment
Professionalism and Integrity
Quality and Service Excellence
We get together, consolidate knowledge and make magic happen.
We are consistent and deliver on our promises
We believe in being honest and having strong moral principles
We come from all corners and celebrate our diversity
We look for shared passion in outcomes.
We are passionate about growth.